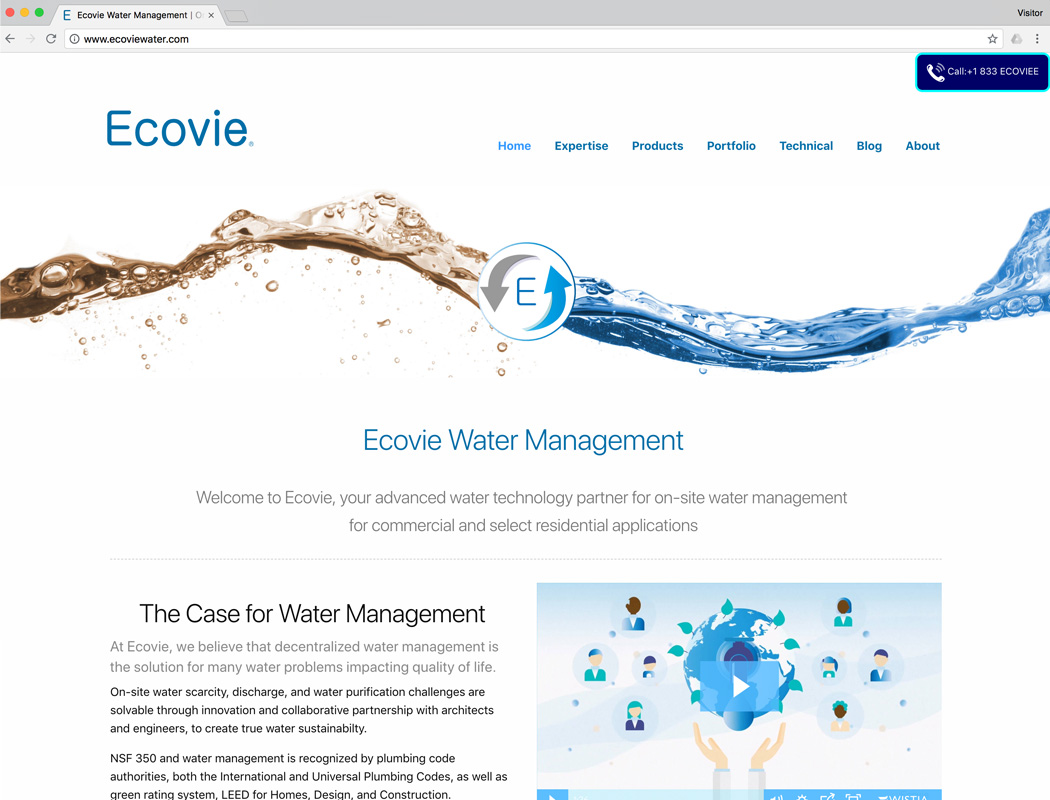 Project Details
| | |
| --- | --- |
| Company | Ecovie Environmental |
| Industry | Water Management |
| Work | Branding, Web-design, Content Marketing |
| Results | Increased Brand Awareness & Engagement |
| Web | http://www.ecoviewater.com/ |
Ecovie Environmental
Ecovie are experts in on-site water management for commercial and select residential applications. They are exclusive distributors of Intwea products in the U.S and have clients including Uber, NCR, World Bank and Eataly.
Their technology enables companies and residential properties to collect water from different sources, purify it and reuse it for a wide range of purposes.
Companies and individuals using their innovative technology reduce the problems associated with water scarcity, purity and supply issues. In the process they are helping create water sustainable communities.
Working with Ecovie Brands on Digital rebranded the company, designed and developed a completely new website, copy and included animated videos to better explain their proposition.